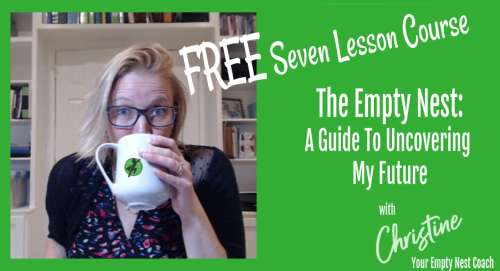 You walked away from your carer to raise your child(ren) who have done what children do - grow up. How dare they?
Well meaning people are jealous of the free time you'll have in the near future but your mind is filled with a huge question: What is next for me?
I get it.
The great news is you get to write this next chapter of your life.
You have a decision to make:
Choice 1: Do nothing, differently. Stay on autopilot, and let life steer you where it may. Wake up each day wondering why you feel so lousy and wondering what you'll do for yourself today, tomorrow, and five years from now.
Choice 2: Make a plan of discovery (this program will help you with this - or you can do it on your own) of who future you could be.

Choice 3: Insert your other option here - you are smart, I'm sure you can think of something. :)
The great news is you get to choose. You are responsible for all of this.
This is where it all starts, my friend. You choose today, and each day going forward whether or not you will live into the possibilities of future you. Don't let her down.