❓ Ready to Dive Deeper? (Podcast & More)
Your Flight to Success in the Empty Nest
For a small monthly investment in yourself, you will receive:
🌟 Access to an online space like this that is only for GPS Support Flock members
🌟 The full flagship program: The Empty Nest First Steps Toward Success
🌟
Coming Soon: The CEO of Your Life Advanced Program
🌟
Early Access to Podcast Episodes and a Discussion Space for Each Episode 
🌟
A Monthly Online Workshop only for GPS support Flock Members  
🌟
Group Coaching Calls - Two a Month
🌟
Immediate Access to our Book Club Discussion on Eckhart Tolle's "The Power of Now"
🌟
Access to all archives (workshops, group coaching, and more!)
🌟
Insider Access: The GPS Support Flock members are my inner circle. You are have the opportunity to coach 1:1 with e, and you are the first to know of upcoming projects!
🌟
Join now and your membership investment price is locked in for life. 
Use the coupon 25FORLIFE at checkout for 25% off of your membership investment for life!
Want to take a six-question quiz to see if you are ready to join? It is on my website's home page! Click here and scroll down to take the quiz.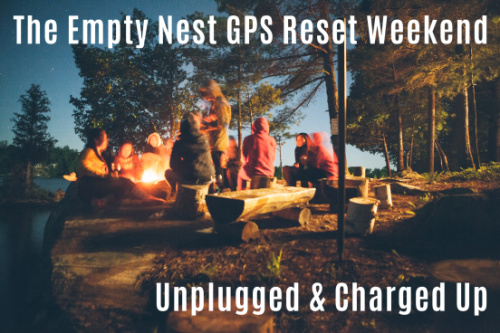 Offered a few times a year. Camping, empowerment, and coaching - one of my favorite things to do with a small group of women looking to take a big step forward.
Podcast!
My podcast has over 90 episodes to listen to whenever you need it.